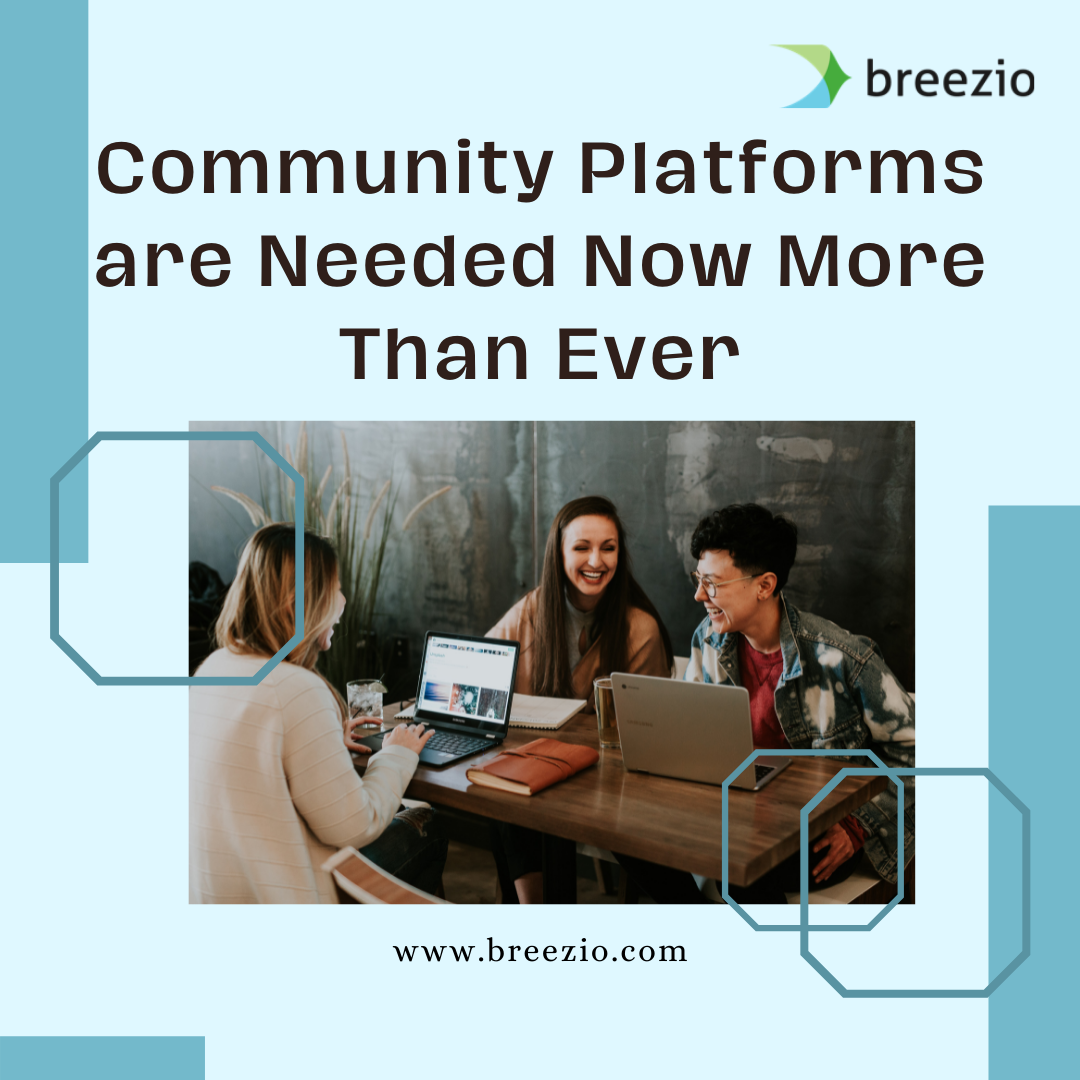 With the slow roll back to the office and consistently uncertain times, it's no surprise that online community platforms remain a necessity for organizations. Corporations and organizations from all industries have different "back to office" policies, but what remains the same is that digital communication and information sharing are key to business success. A platform to share and collaborate among your organization is needed now more than ever. Here are a few reasons you should consider investing in a community platform:
Companies are Offering Hybrid or Fully Remote Work
Many companies and organizations across the globe are turning to remote or hybrid working options. Having an online platform can help ease the communication among members and coworkers, and foster increased collaboration. Several Breezio clients use the platform as more than a community by incorporating file sharing and storage into their use case.
Conferences See High Virtual Attendance
While it is exciting to be back in person for large conferences, it should not be forgotten that the option to attend conferences virtually has increased the total conference attendance. Having the option to attend virtually opens up the opportunity for more people to join who otherwise may not have gotten the chance to. An online community is the ideal place to discuss events and speakers in real-time and can be utilized by both in-person and virtual attendees.
Digital Communication is Key
Seamless online communication is a vital piece of a successful business plan these days. Having an online community where your members or employees can easily connect and share information in real-time is important. See how Breezio's platform can help transform your business to increase member engagement!
Click here to learn more about the Breezio platform and request a free demo!