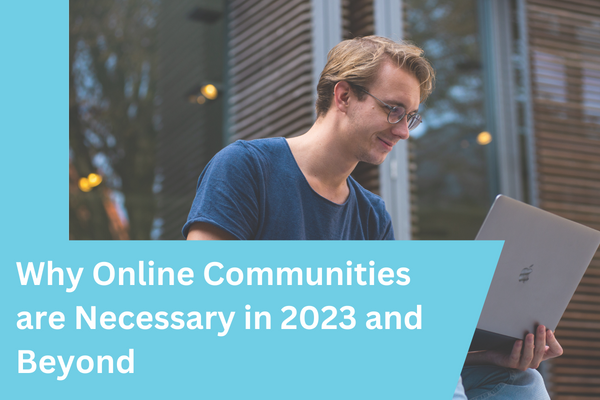 The dust from the scramble for online member engagement in 2020 has finally started to settle, but as we move into the new year, it's never been more important for membership associations to continue prioritizing online communities as their home for virtual engagement.
Here are just a few reasons why online communities should be a focus for membership associations in 2023:
Convenience
With online communities, members can connect and engage with each other from anywhere, at any time. Your members may not have the time to connect when it's convenient for you, so giving them a space where they can connect with other members, learn, and engage with pieces of content on their own time is crucial.
Inclusivity
By providing a platform for members to participate in discussions and activities regardless of their location or availability, online communities can help to create a more inclusive environment for all members.
Increased Engagement
By giving members a place to connect and engage with each other, online communities can help to increase overall member engagement and participation in the association. Adding an online community to your current member engagement strategy will amplify what you're already doing and serve as another space for members to engage!
Cost-Effective
Online communities can be a cost-effective way for associations to communicate and engage with their members. Budgets come in all shapes and sizes and so does pricing for systems, so finding a system within your budget is possible for anyone!
Bonus: Resource Sharing and Collaboration
Certain online communities can also provide a central location for members to share and consume resources. Online communities with robust resource-sharing and collaboration capabilities can open up doors not seen in other systems by offering more than just a place to connect and share ideas.
---
Online communities have become an expected member benefit, so this year we hope those that have communities keep building on the progress they've made, and for those that don't have a system to do a search and find the one that will fit you and your members the best!