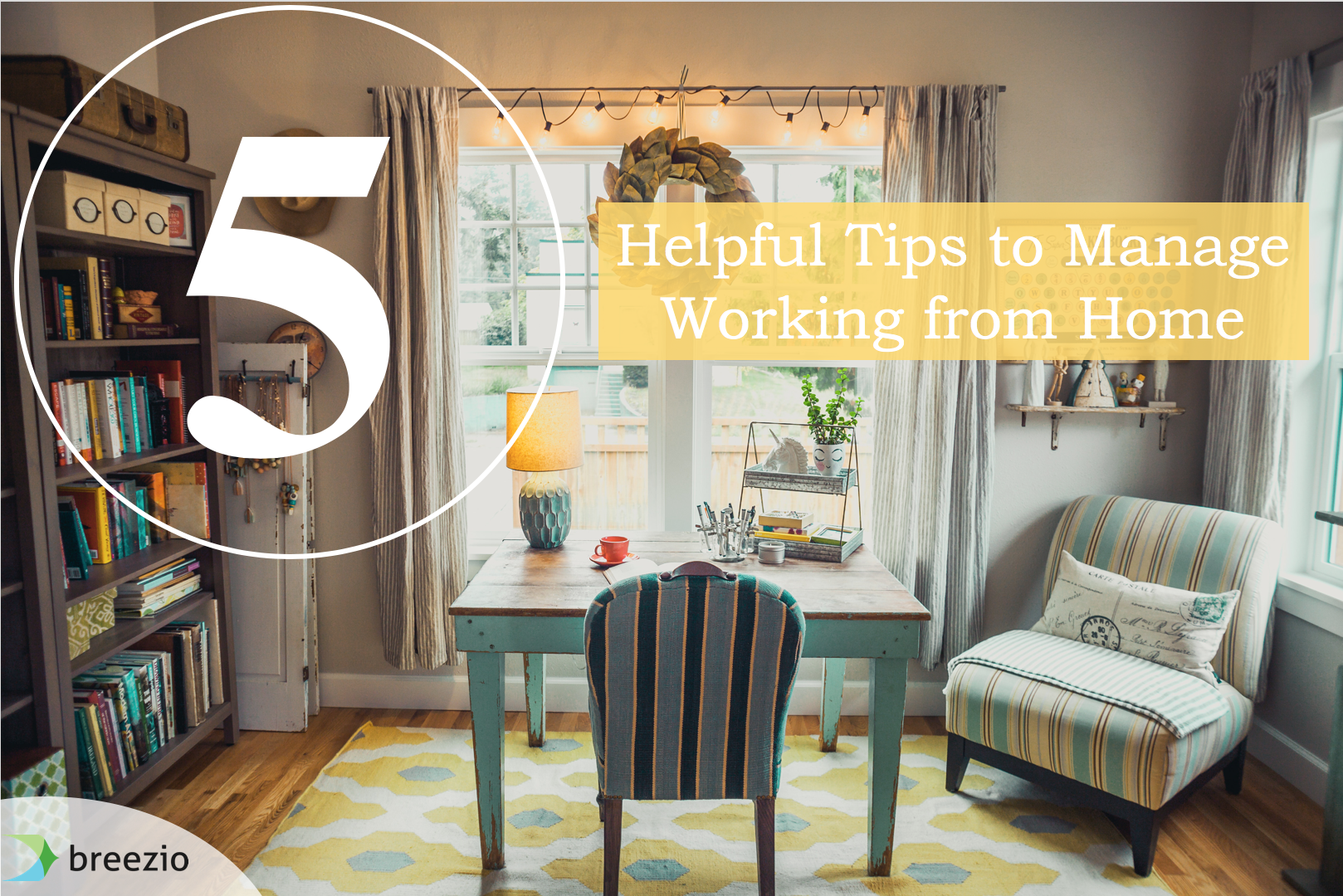 With the ongoing pandemic, we have seen businesses struggle to maintain high productivity while working from home. Working from home can be an uncomfortable adjustment, so we put together some tips for people to help with efficiency and effective communication.
1. Make a schedule for yourself- and stick to it!
Having a set time slot for work to be done can help keep yourself accountable. Visually seeing your day broken up into smaller parts can minimize the seemingly overwhelming workload and ensure that the work gets done when it needs to be.
2. Connect and check in with Colleagues
Keeping tabs on your colleagues helps humanize doing business virtually. By sending them messages to check in, or tagging them in posts, you can make the work days seem more "normal" through social interaction. Breezio has many features that help connect colleagues online and provide some of that real-time interaction that you miss while working from home. Click here to learn more about the community features Breezio can offer!
3. Set your tech up for success
Being prepared at work is something you've probably gotten used to, but working from home is a different story. With all of the virtual meetings and online sessions to attend, it is important that you ensure your computer and other devices are set up and working well in order to attend meetings promptly. Breezio's free demo can walk you through the virtual meeting and online conference features we have that can help ease the transition to working online!
4. Get dressed as if you're going in to the office
Continuing your normal routine can help make you feel productive during this new experience. It makes you start your day on a positive note and ready to attend those virtual meetings with a professional presence.
5. Take some time for yourself
Remembering to schedule breaks for yourself, relax, and do things you want to do is imperative to keeping calm during quarantine. Checking in with your mental and physical health during this time is just as important as checking in for work. You could take up some new hobbies that help release some of that stress we get being at home, some examples include blogging, exercising, and passing time with loved ones.
We hope you are all able to cope with working from home during these times, and that these tips help ease the transition for you. Breezio is offering services like video conferencing, discussion boards, private messaging, article sharing, member networking, and much more to help businesses stay productive during this time. Click here to learn more!