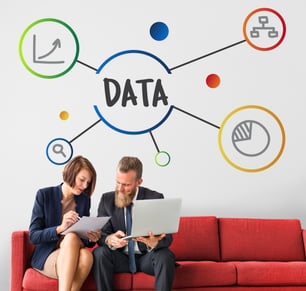 In the ever-evolving landscape of association management, seamless member engagement is paramount. With online communities being the hub of member engagement for a lot of associations, it's important to make sure you are syncing the right data from your AMS. So, what data should you sync, and how do you identify what can be included?
The decision to sync data between your AMS and Community Platform is not one to be taken lightly and it requires a thoughtful and strategic approach. Here are a few things to keep in mind before you build your integration and as you re-evaluate integrations built in the past:
1. Define Your Objectives
Before diving into the details of your data synchronization, define your primary objectives. What do you want to achieve with this integration? Typical objectives include:
Seamless Access: Providing members with easy ways to access the system, and making it feel like it is built-in to the existing tech ecosystem.
Efficient Event Management:

Streamlining event registration, attendance tracking, and expanding communication.

Personalized Member Experiences:

Tailoring content and resources to individual member affiliations, preferences, and behaviors.

Administrative Ease:

Stop repetitive tasks and updates by syncing changes to other affected systems.
2. Identify Critical Data Points
Once you have your objectives in place, identify the critical data points necessary to achieve them. Here are some popular categories of data that can help you achieve this:
Member Profiles: Personal information, member type, and membership status are fundamental for continuity, personalization, and membership management.
Group Memberships:

If your association needs to wall off conversations for committees, chapters, regions, etc... syncing this data can help make managing your community easier while providing a seamless experience for members.

Event Data:

Event registration details, attendance records, and event-related communications are essential for efficient event management and post-event engagement.
3. Technical Feasibility
Not all data may be easily synced between your systems due to differences in data structures or compatibility. Evaluate the technical feasibility of syncing each data point and work closely with your providers to address any challenges.
4. Prioritize Data Accuracy
Maintain data accuracy throughout the synchronization process. Implement mechanisms to resolve conflicts, such as duplicate records or data discrepancies, to ensure that members always have access to the most reliable information.
5. Regularly Review and Update
Your association's needs may evolve over time, so it's crucial to regularly review and update your data integration strategy. Ensure that the data you're syncing aligns with your current objectives and member engagement goals, but as your objectives and needs evolve, make sure you are updating the technological links between your systems.
Conclusion
It's essential to approach data synchronization strategically. Define clear objectives, identify critical data points, prioritize data accuracy, and watch your association thrive in the digital era. By taking these steps, you'll create a seamless and unified member experience that fosters deeper engagement and satisfaction.