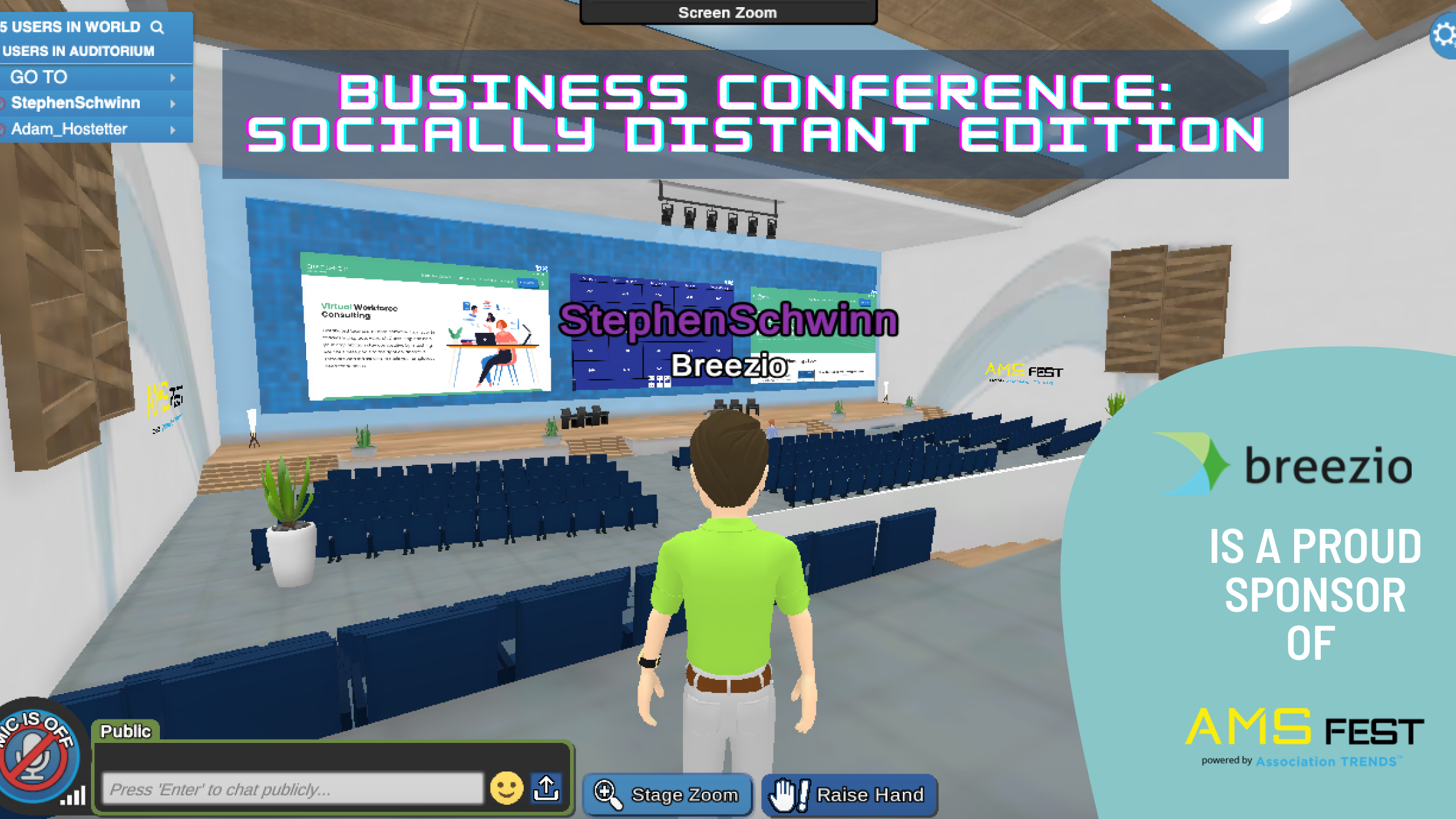 Breezio is proud to be a part of such an innovative virtual event that safely fosters engagement between association leaders across the country. How is AMS Fest doing this? Powered by VirBELA, conference guests have the opportunity to interact in a virtual world by attending online meeting spaces, trading notes with colleagues, testing the newest industry technologies, and much more!
AMS fest has made it possible to feel at ease by creating spaces for fun interaction among the conference guests. Here, we are able to see different settings that are available spaces for people to virtually "meet".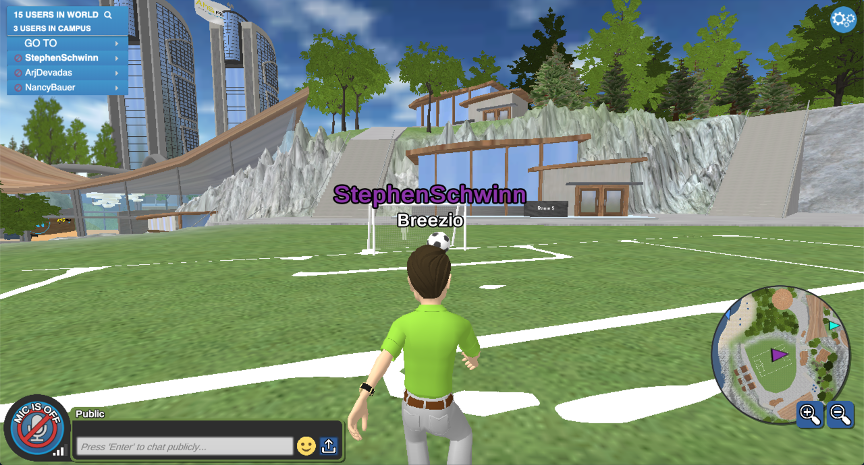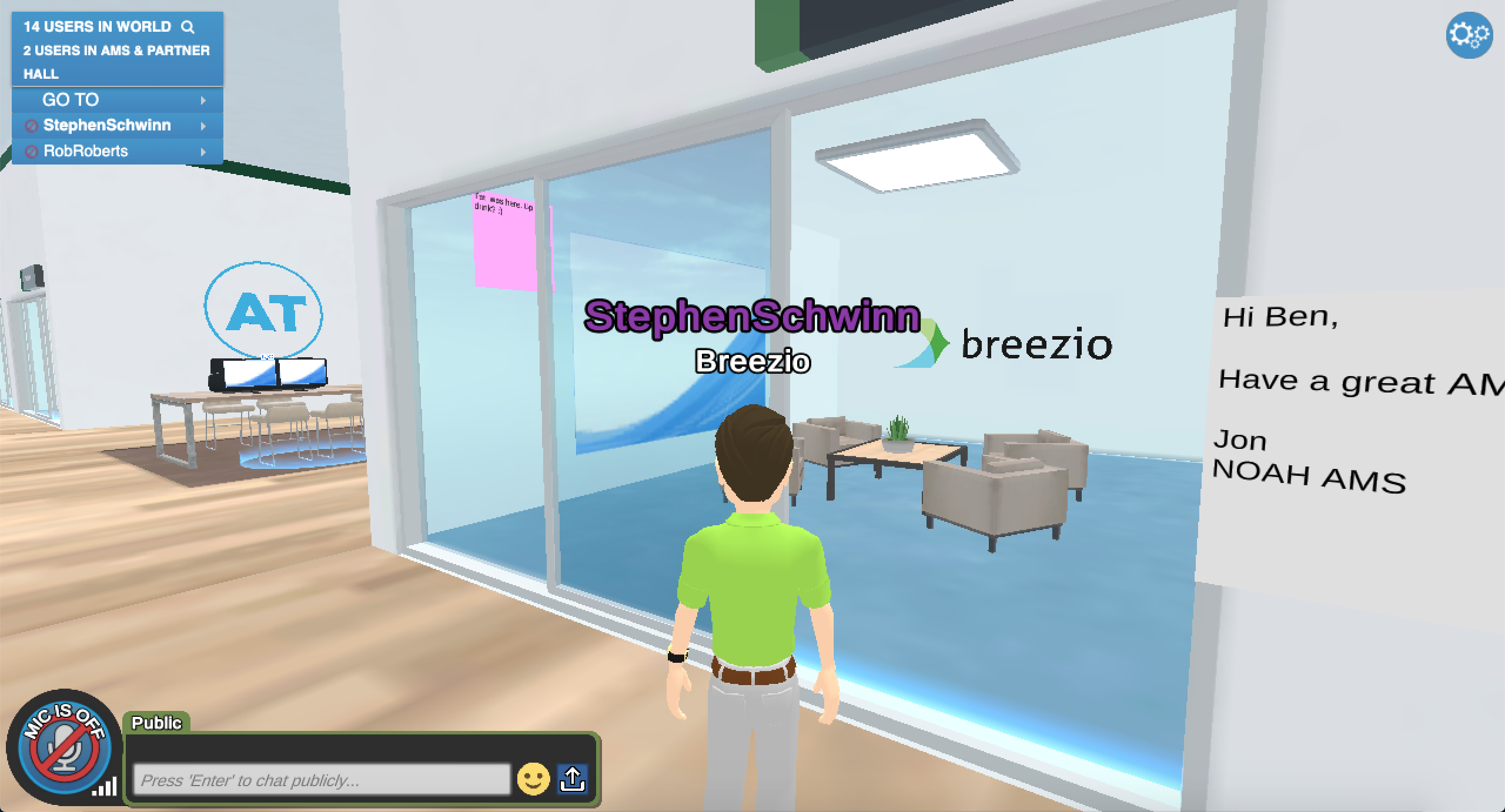 We are proud to sponsor this event and are looking forward to hearing from other association executives about new software integrations, and how we can even further improve customer experience!
Like this virtual conference, our customers love how Breezio can be used for virtual event engagement by leveraging live presence, the ability to embed video content with collaboration, session management, and live engagement. Built right in to your community management software, Breezio is a great option for virtual event technology!
More about Breezio
Breezio is a next-generation community engagement platform that extends online engagement beyond chat rooms and message boards; it connects your members directly around your content itself.
The result is a better way to engage your communities of practice, empower volunteers, extend the life of your events through online discussions, increase peer learning and mentoring, and ultimately drive more engagement around your mission.
Click here to request a free demo and to learn about how Breezio can help your organization!