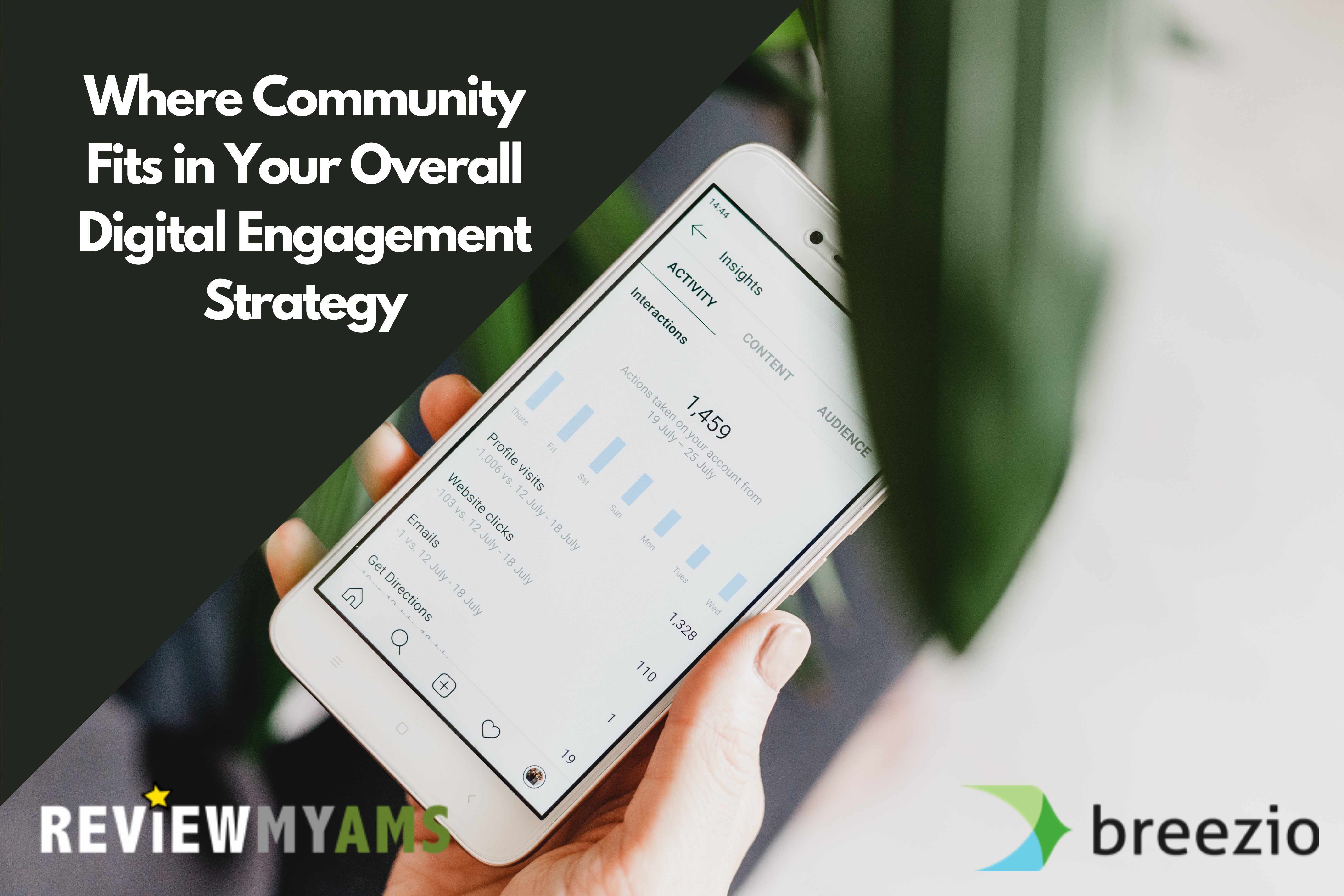 On Wednesday, April 14th, Breezio CEO Ben Muscolino joined Review My AMS CEO Teri Carden to discuss the role of community in your organization's digital strategy. Several topics were discussed including the concept of open communities to increasing non-dues revenues.
What are open communities and how can your organization use them to your advantage?
Ben Muscolino addresses open communities in detail. He highlights that organizations may be hesitant to open their digital content to the public as it gives non-members more access. However, there are several benefits to having an open community, as it draws outsiders into your organization. You may give access to view content in your community, but in order to participate in the discussion, you must join the organization. At Breezio, we have seen success for several associations with this open community concept. In the Breezio platform, you may choose to have only one community open for marketing purposes, while the rest of your communities are private for your members only.
How can associations increase non-dues revenue through community?
Another major topic our CEO discussed is increasing non-dues revenue within your online community. There are several ways a community can be monetized through advertising. For example, within the Breezio platform, our ad tool can be used to create advertisements on a group level or portal-wide level. There can be different types and levels of advertising, but selling "real estate" in your online community is a huge draw for your sponsors. Ben suggested creating an "ad inventory" for your organization to use to organize your different advertising options within the community. Featured content and event sponsorships are more ways to include ads in your community and increase non-dues revenue.
The Breezio team thoroughly enjoyed working with Review My AMS on this webinar and look forward to more partnerships! If you are interested in topics like this, please visit our webinars page to view more from Breezio. Please contacts us here with any questions or to request a demo of our community management software!