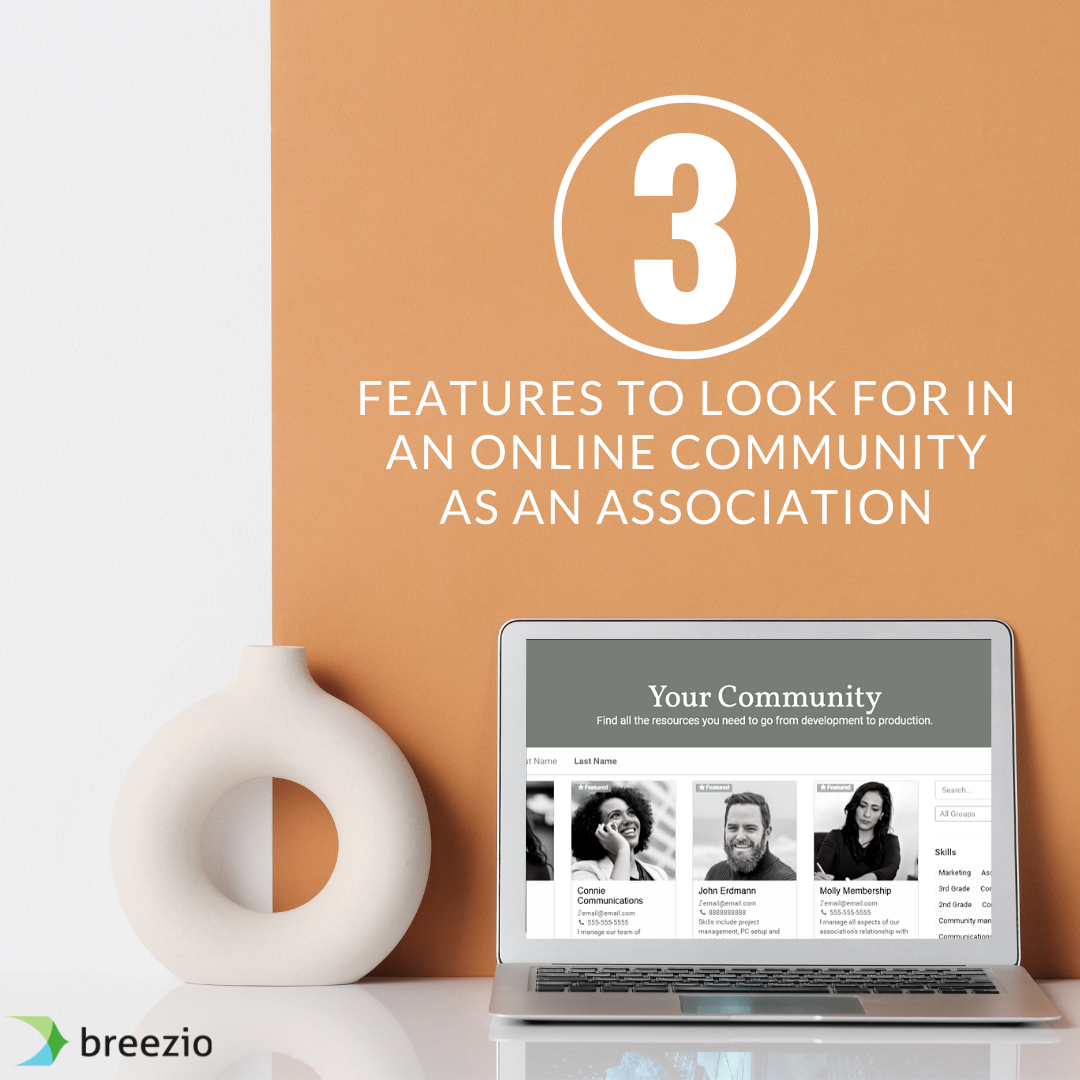 For associations, there is a general need to enhance member experience through an online platform and raise non-dues revenues. Many online communities recognize these needs and look for different ways to accommodate them. Not all online communities are the same, so we narrowed down the top three features we think benefit associations the most. When looking for a new online community, having these qualities will be important to the leaders and members of your association:
Advertising
Make sure that there are advertising features in your community platform. This is a great way to get your sponsors clear visibility to your members and can increase non-dues revenues. Breezio offers an easy to use ad serving tool that allows you to seamlessly import linked images across all areas of the platform. We have seen several clients use this tool to promote sponsors at upcoming conferences and events. Click here to see how your community could use ads in our software!
Networking Opportunities
There should be ample room for networking within your online community platform. One of the most important reasons your members are there is to connect with others and share information. Having several different ways to connect is a plus in an online community! Through Breezio, users are able to connect instantly through searchable tags, open and closed groups, direct chat, and more!
User-Friendly Experience
An online community platform should be easy to use for members with any level of technology knowledge. As we see more and more associations transfer from the traditional listserv way of communicating, there has been an increasing need for a community platform that is simple yet intuitive and collaborative. All members should be able to have access to easy information sharing within your platform.
Hopefully this post shines light on a few things one should look for in a community management system. Click here to see how Breezio can help you accomplish your needs!