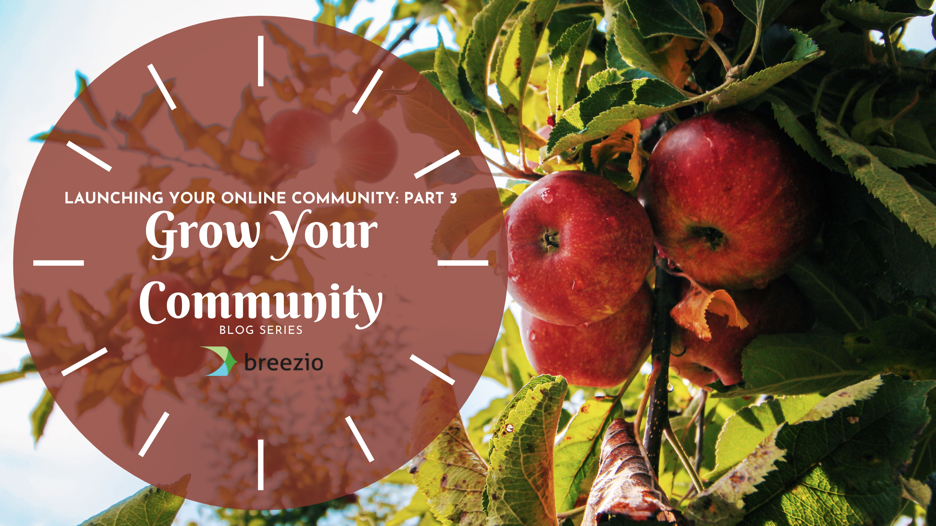 Welcome to Part Three of the Launching Your Online Community blog series! We have discussed several tips for getting started with your community from identifying your audience, to finding the right online platform. Check out part one and two of the series to dive deeper into getting your online community up and running!
In this part of the series, we are focusing on growing your community and connecting with others in the industry. Engaging with your network helps to establish your reputation and brand image.Networking is a vital part of attracting members and boosting awareness about your online community! Here are some ways that you can grow your community:
1. Post on Social media
Sharing information about your community on social media is a great strategy to draw attention to your organization. Make sure you use appropriate hashtags, share relevant information, and include a call to action. This call to action could be visiting your organization website, connecting with your directly, or even just sharing the post for greater network outreach. Sharing this information with others is the first step in growing your membership! On the Breezio platform, you can easily post content that makes your posts interactive. This is a great way to reach out to different people on your platform.
2. Virtual Conferences
There are several virtual conferences that are created to encourage and foster networking among people in similar industries. Attending these events will introduce you to others in your niche industry and others who are a part of different associations. You can network with these people and ask them questions about their own success! The Breezio platform has the option of creating virtual conferences so you can easily create online events. This feature is extremely helpful for networking with others!


3. Reach Out to Local Organizations
Depending on what your online community is focused on, it may be helpful to reach out to local organizations to spread the word. For example, if you are starting a community for healthcare marketing, you might want to network with local hospital administrators. Breezio's platform gives organizations the opportunity to create different groups within the platform-this way members and businesses can connect to one another based on interest or topic! This is a great feature to encourage networking as well.
Building an online community is no easy task, but we hope these tips help make the process easier and exciting for you. Each part of the series so far has touched on steps that will help you launch your online community. Breezio is happy to be with you through this process to help you optimize your online community management system! Check out what Breezio can do for your online community here!