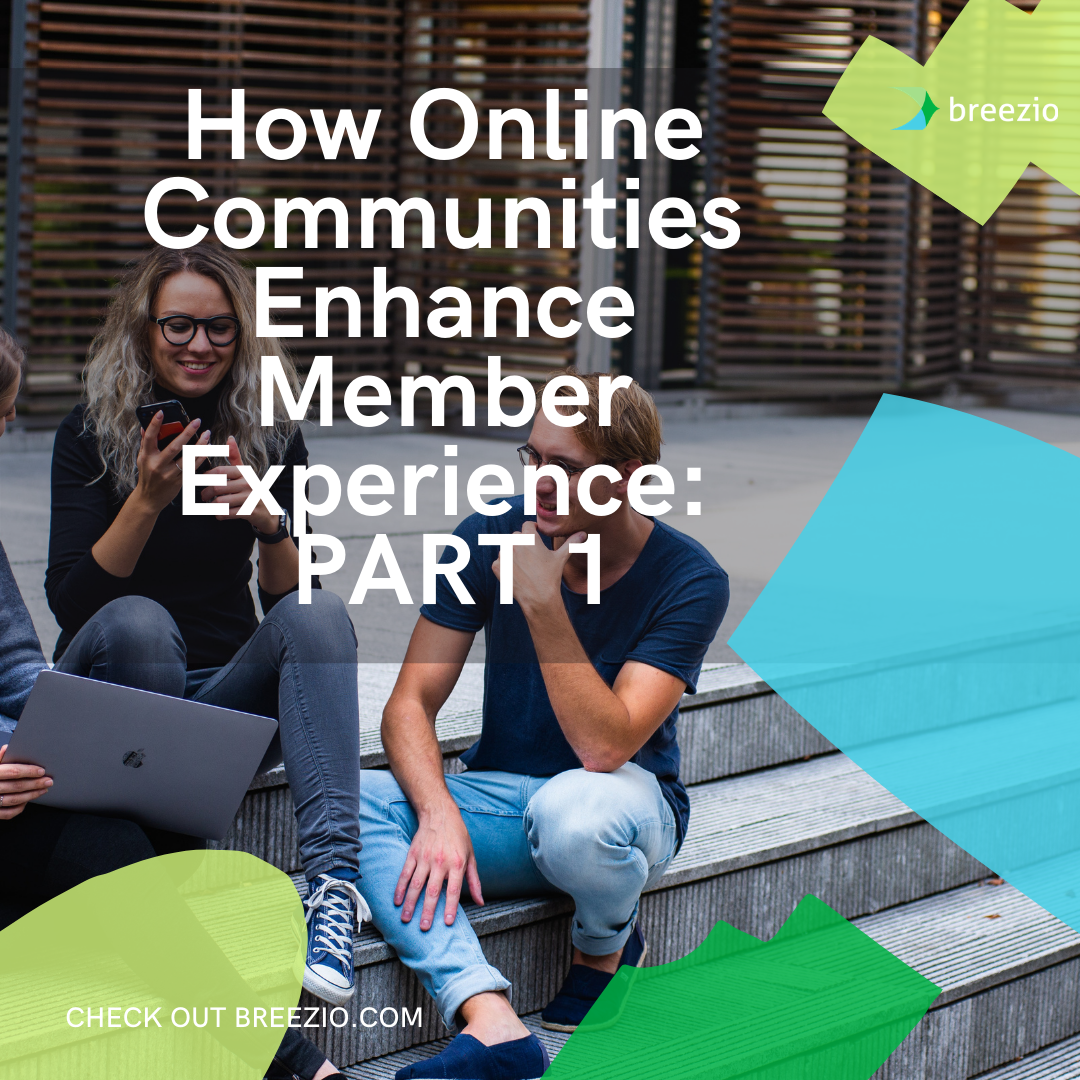 Does your association or organization use an online community platform? There are several ways associations use online communities to address business needs across all industries. Online communities can not only adapt to your business, but it can also foster collaboration among members.
An online community supporting your association can help drive growth, increase productivity, and create networking opportunities. In this blog series, we are exploring all of the ways that member experience is enhanced through using an online community like Breezio!
Today, we are discussing real-time collaboration.
Real Time Collaboration
Arguably, the most important factor in any group is effective communication. With online community platforms you are able to discuss, message, and post instantaneously. On the Breezio platform, we take pride in our ability to provide "real-time" collaboration on any content posted in the community. This can be in the form of a discussion thread, video, linked article, and private messaging. Having this ability gives members the chance to work on projects and discuss important information together, without worrying about following a long email thread!
How it Helps Your Organization
Team Building
Investing in collaborative software will aid your organization in more ways than one. Collaborating quickly helps build relationships as there is a stronger sense of teamwork on projects. Working this way fosters trust and communication between team members which is important for long term success.
Saves Time
The ability to collaborate in real-time is a great way to optimize your time and increase efficiency. With this feature, there is no need to resend updated versions or send screenshots. The ability to inline comment on documents and time stamp comment on videos makes it easy to access updates on projects.
Helps Keep You Organized
Along with saving time, real-time collaboration is a great way to keep your association organized. With the most up to date feedback, the most recent version of your project is saved with comments from everyone involved. This way, you are able to see all of this feedback on one page!
Online communities have lots of features that enhance members' experience, and we can't wait to dive into more of these features in the next few weeks. For now, check out previous blog posts to find out more about Breezio and what an online community software can do for you!